We are Pioneering New Ways to Define Our Future
Ruth Kunene
When I started working for PG, it was not easy for me because I was coming from a Telecommunications company, and having to adjust to engineering life was a mission. What helped me a lot was the training that was given to me and learning from other staff from other branches that have been here before me.
My best moment in PG was when we attended the RAM workshop in Gauteng in 2008, the very first in a series of many that have since followed; to me it was like an outing but most importantly having to meet other RAMs from other branches and getting to know how they work or do things. I also had a problem in differentiating between the various PG divisions and other subsidiary companies. That workshop was really a learning curve for me.
On the 25th anniversary
All that I can say is that PG must grow from strength to strength. I wish Palace Group CEO, Management and staff all of the best because if it wasn't of them, Palace would not have been where it is today. HAPPY 25TH BIRTHDAY!!!
Employee position: RAM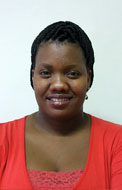 Employee post topic: On her working experience at Palace Group
News & Events
 

Take Control of your Electricity Payments, Check the Utility Bill

 

Do any of these sound familar? Your monthly electricity or water bill is very high and you are paying far more than you believe you should be paying. You often dispute the accuracy of the water and electricity bill you receive from your utility provider. If you have answered yes to one of the two questions, then you need to install a Check Meter. With this meter, you can check your bill electronically (both electricity and water).

Main prize sponsored awarded

Palace employs energy saving technology for Welgedachd water treatment project
Palace Downloads
Careers at Palace

The Palace Herald


Click here to view the current Palace Herald issue.